im getting small buds have a 4x4 tent 1200watts of light nothing else seems to be wrong
Welcome to the forum.
Pictures?
What type (brand/model) is that 1200w light and how many plants are you growing?
Welcome to the community ! post a picture of plant.
Welcome to ILGM forum. As others have already asked, I'll go ahead and state the obvious. It's not likely that your light is actually 1200w It's probably more like 120w. That's no where near enough wattage to light a 4x4 space. Please post pictures of your Ladies and let us know specifically what light you are using.
As you can see from the posts above, must of us have been there and done that with lights. This is probably cause for your issue.
Welcome to the community. you've come to the right place for good info i agree with the comments above more than likley it is your light . we all learn as we grow the people here can get you on track.
Can u upload pics please so we can have a look so we can all help you
Definitely sounds like lighting
Again, welcome to the forum, but without more info and some visuals this is what we're doing…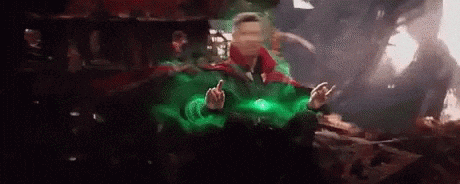 See all those people? They, and I when possible, want to help you!
Happy Growing!!
OP probably on 24hr lockdown

hi thanks for the help i have two viparspectra 600w lights plants are 2ft tall did some l s t but my buds are small
i have 2 600w viperspectra lights
hi viperspectra 2 600w lights
You don't have 1200w of light. The 2 Viparspectra's are 132 watts each for a total of 254 watts between the 2. These burple manufacturers outright lie about the capability of their lights. You get bigger, more dense buds with proper cannabis lighting. You should shoot for 40 to 50 watts per square foot of canopy space with quality lighting built with Samsung LM301 series diodes.
That might be your issue. I'd get a better light (not from Amazon). I'm currently using the MarsHydro TSW2000 and I'm looking to upgrade…
@MidwestGuy is absolutely correct. These lights will be fine for starting seedlings and even do decent for early Veg. But once you get to later Veg and flower they are lacking what is necessary.
Many of us have been lied to.
I love talking about lighting, if you need any guidance, feel free to ask.
damn it @oldmarine ive got 4 tsl2000 under my tree and i can wait for the fat man to come and go. and your upgrading? any complaints about these lights?
Not a one. My mainlined Super Skunk gave me some really nice buds under it.
I'm just on the quest for more. I think I have the grow dialed in enough (soil, genetics & fertilizer) that I feel I can really only do better with more light. Plus, the beautiful Karla has told me I can get a bigger tent so I will need a bigger light.