Time for me to say again: Weird Al is a national flipping treasure.


@Newt Ive got bad cataracts and need it fixed. When you had your cataract surgery did it help
I had mine in late 2018. Highly recommend it, Wish I had it a year or two earlier. That said, it wasn't "fun". But the results were amazing!
My cataract surgery was amazing, my only problem was I needed laser surgery to fix my astigmatism and it left me with dry eyes. Just what a pothead needs, right?
No dry eye for me, but I do still have some astigmatism. They intended to fix it at the same time, and I still had some left. He offered to go back and correct it, but since I was going to need glasses for computer and reading anyway, plus the fact that I have been wearing glasses since 2nd grade, I opted to just correct it with glasses.
I had worn glasses since 4th grade and I wanted to be able to see without them all the time, so I had multifocal lenses implanted. When my eyes aren't dry, I can see incredibly though boy did they take some getting used to. My husband opted for single focus lenses, but he didn't care about wearing glasses.
I'm going soon to have plugs installed in my tear ducts. I've had it done twice before with temporary plugs, and I'm just putting it off because though the installation doesn't hurt, it's the creepiest thing I've ever had to do - sit with my head plastered against a frame, and stay super duper still while he approaches my eyes with an instrument…
Aggh! But it does help, a lot. so this time the plugs will be permanent.
Today or tomorrow I'll actually post an updated related to my plant,

, especially that I have a question. She's growing and doing well.
I guess it was yesterday or so that marked the 75th anniversary of Roswell, so that means that I "need" to post a link to one of my favorite movie scenes.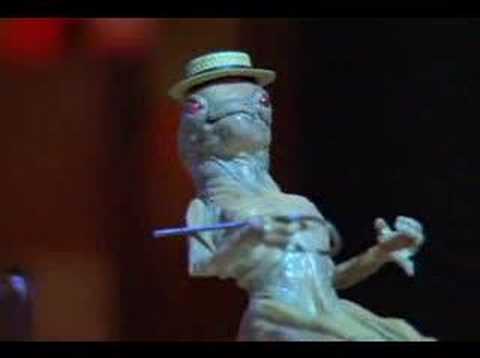 Marina today, 16 days from sprouting:
Recently, I've seen some tiny gnats near my grow light that I "think/thought" were the regular summer type things that can get through window screens and fly around near light. (We love fresh air and so we open our windows whenever possible.) However, the other day when I moved an unopened bag of soil, many little gnats, not fungus gnats, started flying around. I tied it up in a bag and moved it out of the grow room.
In a separate but related thing, I need to put more soil in Marina's pot, so the other day I prepped some soil with mosquito bit water and sprinkled some DE on top. I've been checking it, and today a couple of those tiny gnats flew out.
I don't see any bugs on the plant, and I recently sprayed her with neem.
Without me having a picture or a better description of them, any ideas of what kind of gnat could these be? They don't look like whiteflies or fungus gnats.
Any idea if they could be harmful to the plant or roots?
Any opinions of what I should do with the "unopened" bag of soil? ("unopened" because those soil bags have the little holes in them, by design)
As far as fungus gnats, that seems under control at the moment. I'll do two more weekly treatments, per the Mosquito Bits instructions.
@Twelve1 get some sticky traps and post some images for the Class to see. You'll get a good answer then.

@Fieldofdreams Good idea.

I'll get some pics, might be tomorrow.
Hehehehe …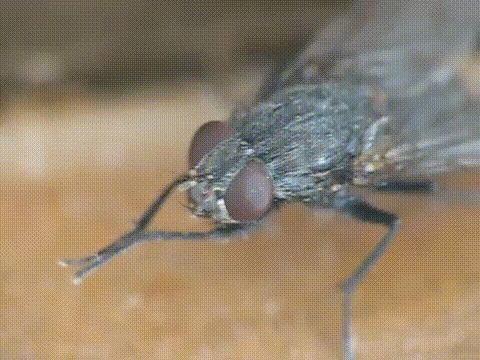 @Twelve1 holy SH!T that almost scared the hell outta me!! AWESOME!!!
Reminded me of the original The Fly
I keep seeing that tiny fly with the guys face saying "help me help me".