Gonna wanna tell peeps how long they been in those pots to get an answer to that question.
They have been in these pots for almost 4 weeks
I transfer out of Dixie cups at 2 weeks, provided the pots there are not too much bigger, sure. A bit more info first. Photo's or auto's?
Looks like any time you want to.
They are photos…I'm transplanting them into 5 gallon buckets with drain holes
I only have experience in auto's so I'd wait for a photo person to come along. Also, check out this vid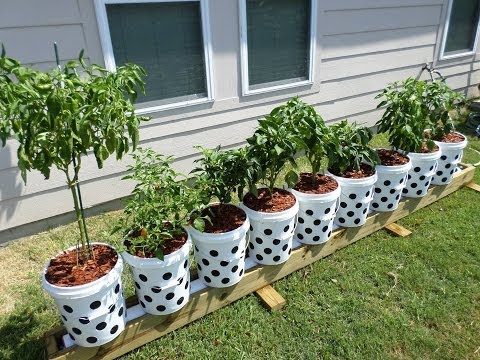 They look super healthy though. Good work!
Thanks! That's great to hear!! This is my first time ever growing. I'm using Coast of Maine stonington blend platinum growers mix. From my obsessive reading, it sounds like peeps have had much success with this soil. I bought 15 seeds but only 4 germinated. That was a little disappointing but probably best for my first go at this journey
That's not a good germ rate. Where did you get the seeds from if you don't mind my asking?
From this site

Have you contacted ILGM? They have a germination guarantee. There are some limitations on it I'm sure but have seen nothing but good threads on customer service. I have a 100% germ rate with ILGM seeds. 10/10. I had 1 seed that stalled out after I planted it.
I'm not sure how to go about doing that? I've read wonderful reviews about ILGM and I don't have anything bad to say except most of the seeds didn't germinate. I put them all in separate wet paper towels, in baggies, and in a dark spot for 7 days. 8 of the 15 cracked with a little root. I put those in the pots you see and continued to let the others sit for a few days, and another few days, but they never opened. The other 4 that I planted never made it out of the soil

This is my first time so I chalked it up to the growers error

@Myfriendis410 can direct you in the right direction. May take a few hrs but they always respond.
@ILGM.Stacy, can you help out @Alice7872 with her seed guarantee?
They are in Amsterdam, 8 hour difference, plus it's Friday so be patient.
You are more than welcome. You are in a good position because you have germinated plants going so it's not like you are dead in the water until replacements come.
My personal preference for germination is to use: distilled water and peroxide. 1/4 cup in a coffee mug along with 1/2 tsp of 3% peroxide added daily. Seeds have taken as long as a week to crack but nominally 24 hours is enough. The sprout goes into Promix HP in a Solo cup and kept slightly damp and domed until a tap root forms.
It might take a minute but they'll get it fixed
How'd your transplant go?
I'm doing it today! I will keep you posted