Nah, it's because there's so much information!
Your forbidden runtz showing any colours brother? @The_Chef i got some reddish deep purple colours coming through

I hope it carries on like that

Curious as I'm a newbie and have been using DLI but ifnd so much conflicting info. Listening to Growcast they had Dr Coco on and he was Explaining DLI isnot for canmabis and should use ppdf instead. He was saying how th eppfd is per second and what you go by because you cannot give them too much etc something along those lines. I'm new to it and whatever he was saying made sense. The episode has DLI in name if you are curious but I'm curious as to who's right lol @Nicky
Look for anything from Dr. Bruce Bugbee. He is one of the top people in the field, and is the founder (IIRC) of Apogee Instruments.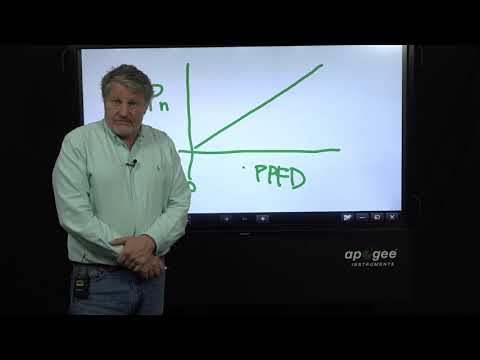 I watched the video and I may be mks interpreting it as someone new to this. He never said use dli not ppdf he just explained dli. The way I heard it is you can use dli as well but ppdf will work as well since they correlate with one another. If your ppdf is In proper spot your dli theoretically anyways should be as well? I'm still using DLI because it's worked so far but comparing my ppdf as well if I only checked that both levels are good so why use dli since my ppdf is where it should be and vice versa if that makes sense. IE: I adjust my ppdf to whatever chart suggest. I use that but then find out nsout DLI I check that and it's where it should be and all I checked and adjusted was my ppdf
I just want to understand why I should use dli instead of ppdf. I think what Dr Coco was saying was its not necessarily needed since we can go off of ppdf. I want to have definite answer so I can send to Growcast and have them do a new update dpodcast saying why DLI is the way to go.
The point is they are two different ways of measuring the same thing. PPFD is the amount of photons per second, and DLI is the total amount of photons in the course of a day's worth of the lights on time…
Picture this…
PPFD of 1000 for 12 hours per day = DLI of 43.2.
PPFD of 1000 for 18 hours per day = DLI of 64.8.
So by using DLI it would help you dial in your Ppdf better? With the example above if I didn't use dli but used the recommend ppdf charts and I'm running 20hrs I would be over on DLI. But if I use dli it will tell me where to set my ppdf I guess.
Also last one was the podcast was saying along with others that there is no "limit" on cannabis taking in light. Even the video you showed me the professor said they love light and want it. That's where I'm getting confused because people say cannabis plants can take all the light you can give it jus tlike people running 24hrs non stop.
Sorry if I'm confusing myself or you but that's where I was hung up and I appreciate you breaking it down.
So, it doesn't have to be that complicated. If you are setting a target PPFD for veg of 1000 (and assuming photoperiod plants) you set your timer for 18/6.
When you flip to 12/12 for flowering, if don't compensate by increasing your PPFD, then you are providing less overall lights to your plants.
So you need to increase your PPFD, but you would have to guess by how much.
A DLI meter just does the math to tell you how much more intensity you need to add.
Thank you for that I appreciate it. My brain hurts from cramming years of horticulture research into a month


. Thanks for that and I underdtand now.
And yes they can use a lot of light, but for them to use more than about a DLI of 65, you would need to supplement CO2, and have a closed off system.
Thanks going to watch now. It's rough starting out growing becauze there is so much info, some old, some new, conflicting info, sales pitches that do nothing but are pushed etc etc
Well, FWIW, you are in a great place to get answers. Lots of very knowledgeable growers here.
Good luck!
Everything I've studied about PAR has gone by a scale – and at flower suggestions of 800 to 900 PAR were needed. But, look at where that puts you on the DLI chart at 24 hours in the high 70's. DLI charts call for us to lower the DLI during some phases of flowering.
I think DLI is critical now. Didn't use it the first two grows but will now.
I've learned to depend on the folks here. They aren't trying to sell anything or push an agenda – beyond everyone helping each other.
Agreed I've adjusted all my notes and charts based off of this group. Which is why I assumed DLI was the way to go and swapped over immediately after seeing about it here but wasnt sure why I did

That was very informative, thank you for sharing @Newt
Thanks for getting to them in a more timely manner then I was able to @Newt work has been crazy this year…
I don't have anything else to add really as it's all been covered.
But as always aka any questions, ask away and we will either answer or learn something new together.
@newt thanks for the like lol… I know you viewed this thing alot already