Daily Light Interval (DLI) is a quick and efficient way to calculate how much light our plants are receiving within a 24hr period, allowing for easy light adjustments. DLI will help you and the community to better understand your lighting in a more universal term, leading to clearer communication of what the true light value is.
Almost all smartphones have the ability to use an app (we will get to this don't jump the gun) in order to calculate DLI, and if that is not an option a cheap LUX meter can be purchased which will allow us to do some conversions in order to obtain a DLI.
However this is not exact science, think of it as more of a way to measure and have a baseline to go from while speaking in a universal language.
Why?
Height is A terrible measurement to gauge lighting.
As my hero Bruce Bugbee explains here at marker 5:30, extensive video be warned. Dr. Bugbee shows how lux is not a truly accurate measuring device but without a par meter $$$ it's the second best we have readily available to us, the First is our specific DLI app (with modification).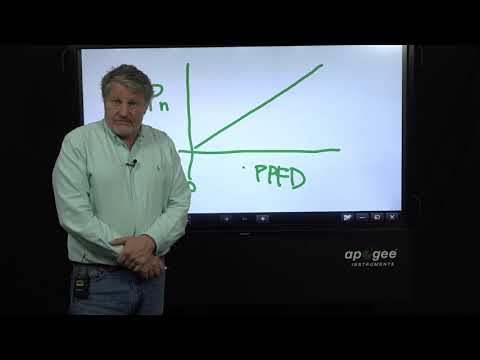 Process
The first step to this is getting a LUX meter, they are cheap or free if you download one on your smartphone app store.
take multiple readings from your canopy (ussualy the edges are the most important noting the center will be the strongest), take the average. THIS IS IMPORTANT, YOU NEED AN AVERAGE.
Now put that average lux into a HLG's lux to PPFD conversion calculator (if you have an HLG) or use one on wave form lighting (first google from LUX to PPFD converter) if you know the type of light your running.
Once you know your PPFD then you can type that into a PPFD to DLI converter. This will give you a number, jot it down so you know where your at.
Now play with the PPFD number in that DLI converter until you get the right DLI for your growth stage

Go back to the LUX to PPFD converter and find out how many LUX you need to get that amount of PPFD to meet your DLI requirements for your stage of growth.
Example
Let's say it's 55k lux, okay then in your grow room notes beside your VPD chart (if you don't have one of these you should it's another topic though) you should have a couple notes that read something like this.
Veg = 10k lux = 15 DLI
Full power pre stretch = 55k lux =60 DLI
Late flower to avoid fox tails is 45k lux = 45 DLI.
(this is a total made up example)
DLI App
Thanks to some collaboration, testing, and no expense spared by our members @Bobbydigital & @Hellraiser we now know the easiest and most accurate way to calculate DLI is with a modern smartphone and an app named "Photone". The trick to ensuring this app is accurate for iPhones involves taking a normal piece of printer paper and laying it over your phone's camera to work as a light diffuser (not needed on android phones). Set the app on sunlight mode, do not use the LED modes as they are not as accurate from our testing with an apogee meter. Ensure an average reading of the canopy level is taken, remembering the light will be strongest at the center and weaker at the sides.
Now you can dial your lights in very fast with your lux app on your phone and get a good average DLI, which you will want to do weekly until plants stop growing.
This chart is a starting point, play with it. Personally I am still messing with my own setup, while we are hearing that Bruce and his team at Utah state have research showing even clones accept very high light values.
However in late flower high light values can bring out fox tailing.
So personally I like to ramp up to 60 DLI as fast as I can, once I'm in late flower drop down to 45 DLI the second I see a fox tail.
The more powerful your lighting the shorter and busier your plants will be, so depending on your grow style you may want more stretch early on to flill a scog or something. Light spectrum also has an effect on plant morphology with the more red causing again a much wider bushy type plant and blue tall and spread out. I personally love growing plants, giving them a FIM at the 4th/5th node and then letting them flower out after veg (I mostly run autos)
If your in the garden evey day and you enjoy training your plant you may enjoy less light levels Durring veg unlike me.
Here is to plants I hammered with light

Now here is two plants I went a little easier on until post stretch, I really find cranking the light up pre stretch is key to controlling it of course I need more experience with this to say for sure but this is where I'm leaning.

Try not to run your lights to close as this can cause fox tailing as well.
Keep in mind that this is only one part of lighting, which is a very big topic with many variables.
@ash93
@Breezy
@Bulldognuts
@beardless
@PharmerBob
@Axemanjake23
@CoyoteCody