What kind of words? Can you give examples so I'll know what to avoid?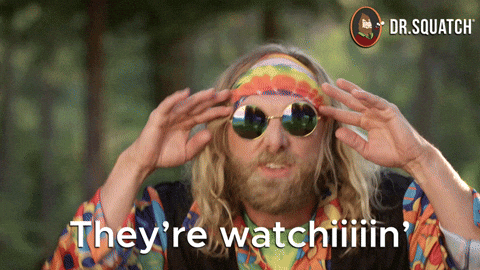 Stores have to be open for 18 months before you can grow. They want that tax money. Although I do believe if you go to pain management and get a marijuana card you can legally grow now.
Only the NSA, the CIA and the FBI know the answer to that question.
You can get a good idea by paying attention to the things the government and Big Pharma censor. There could be a hundred thousand words, grouped into categories and prioritized by the threat the government assign to them. Anything anti-VAX or goes against government COVID policy is at the top of the DHS terrorist threat assessment board right now and is at the top of their capture list I'm sure.
Driving to Massachusetts is more economically feasible than a NY Med card. Even though Massachusetts is thought of as Taxachusetts, recreational prices in Mass are a fraction of medical prices in NY.
Waiting for NY dispensaries is not a reasonable course of action.
@EarlyBear the Rez here up north already has dispensaries opened, 10$ a gram cash only pretty decent selection
@jenniferny up north lots of people like myself grow but normally choppers only mess with large plots it's pretty silly for them to go get rid of only 4 plants unless they were monsters. Number one rule is never plant on your own property and always deny

I'm much closer to the north than any open states but that border is a pretty darn solid line right now
@EarlyBear what do you mean??? There are like 3 dispensaries right here on the American side without having to cross
On reservations? I'm unaware
@EarlyBear yeah you can drive onto the reservation and stop right into the dispensaries, look up the awkwesasne Mohawk casino there is one about half a mile away on the same road
Ok that's good to know. Is the Rez a store up there as well? I found a place called the Rez on a res much nearer me. Could be a chain
@EarlyBear no haha that's just what we call it, they don't have any web sites up yet but it is in hogansburg NY on route 37 easier than trying to get to mass maybe and for 10$ a gram straight up
Crap. Rez near me has no name "CBD" and that's all
@Mr_Wormwood the tribe and the longhouse up here has already legalized home growing and sales on the native territory
That's where one of my guys gets it from, but it's not at a dispensary.
We have dispensaries here on the west side of NY. Way expensive and I have no need for a med card. I've been doin just fine for a long time🤞
@Freebud no doubt they have been producing good bud for years without legalization

I'm in Niagara Falls area and Seneca nation Rez is near me in WNY but I guess they're just not doing it yet
Oh crap, I just told "them" where I'm at
There is a Rez Smoke Shop near Alabama, I thought that was what he might have been referring to.
Good and the best price I've paid in forever. l Dunno how long it will last cause I guess it's like a 5 or 6 hour drive. Thinking he's not running in the winter. Hopefully my girls will produce enough to hold me over🤞