I just finished reading it too.



Too funny.


Yeah this was probably a bit before me, we had cassette tapes and VHS, but didn't know anyone with a Betamax. That's neat!
Our family got a Commodore 64 like this one with the tape player when I was little and we had some classic games on there - I think my fave was Ghost Busters


The games took FOREVER to load.
On a Saturday morning, us kids would have our beds made, breaky dishes done, bins taken out etc before the damn thing was ready to play

Never did get the 64 but had the Commodore Amiga 500. That was a pretty badass machine at the time. Especially when the 14.4 modems came out.
@CalamityJane, at least we can help pass some time till the little gal breaks ground.

My first PC was my mom's IBM 8088. I remember when she got her video card upgrade and we finally had colors lol. We had that computer for a long time.
I fully believe that too!

Yeah, a little trip down memory lane is always time well spent

I'm almost certain that's the PC we had too! Never did get the colour upgrade. And all my mates had like the lastest technology and I was so embarrassed as all we had was this old thing. But looking back now, I appreciate how much it must have set my Mum back, we weren't exactly well off…

My first computer was a radio shack Trs80. Programs were loaded through a cassette tape. Language was basic. An average computer user could create their own programs. I Took a couple summer classes in the early 80's writing fairly simple games such as snake.
Anyone else have a Trs80?
Sometimes I wish I was born in that era… I know a bit of C++ myself, but most any program you need there is something for it lol. I actually watch a lot of retro gaming/computer videos on YouTube. Almost bought a C64 a few times on eBay lol
Sounds exactly like what I had. It was either from Radio Shack or Sears
Oooh fancy new avatar you got there @AfgVet

We have liiiiiife!!!



It's even sprouted up a little bit more in the last few hours since taking this pic.
I think the husk is still attached though… not a problem I've had to deal with before but I've got a good few ideas on how to tackle it after seeing others with same problem (moisten it, tug gently with tweezers, etc etc).
I'll give it some time before I go rushing in there.
Dome is over it now - may the stars align for this little one

I think Sears sold the Tandy version, a sister to RadioShack. Like Chevy and GMC.
Lol, thanks. Tryin to look all professional here ya know

I had the Sears version of pong as well
Oh that's cool @AfgVet I like it!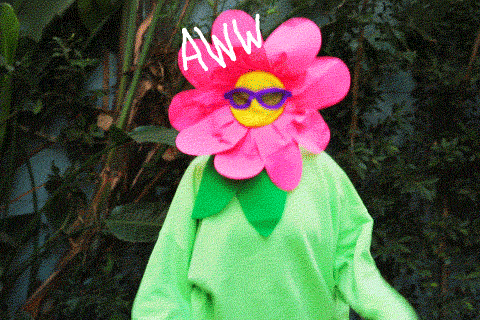 PONG!
OMG, that brings back memories…