@thecount13 @kaptain3d
Thanks for taking a look. I will post a weekly comparison next week. The Cherry Pie will have filled some of the screen by then.
Already looking great sir
Regarding the autos, the suspense is killing me. I still have no idea what to expect from them (in terms of yield). These two are certainly larger plants than I had expected to see from autos. My lack of experience showing, again.
I was also pleasantly surprised at how big the colas were on the autos I grew from @repins12

What size pots and what were your final yields per plant? Mine are in 7 gallon fabric. I originally got some 3 gallon fabric pots but decided on the larger ones at the last minute.
My Charlotte's Dementia was in a 3 gallon pot and I harvest close to 3 ounces of reallly nice, big , sticky colas.
Now I'm growing an Arachnid Pie in a 32 000 453 623 123 gallons pot… (it's in my garden… )


It's starting to bulk up and started flowering about 10 days ago…


That was great! Made me laugh after a rough weekend for Mrs Merlin.
I hope she feels better now…

Give my regards to your Lady Gwendolyn and this one is for both of you: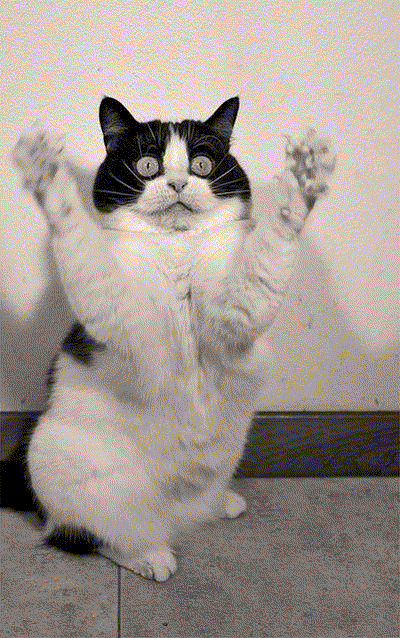 Blackjack The Cat is cuddled on her lap purring his heart out. It makes her feel relaxed and happy.
Since my Alvin passed away, Velcro is my new moral support. He always follows me around and he's such a loving boy, he's like chicken soup for my soul…
All snug as a bug in his little coat…I am sure that he is a great little buddy for you.
Look fantastic as usual. Keep it up! Best wishes for Mrs Merlin too.
@kaptain3d , how many gallons does it take to get runoff?




How long before it becomes root bound?

Between 96 001 360 869 369 and 160 002 268 115 615 gallons of clear water!

The way @repins12 's genetics grow, I'd say about 3 weeks…





for all of the above

Hugs for you, Mrs. Merlin, and Blackjack!
I guess because I grow autos, I smile when I see the autos with your photos. As always, I like your training.

And he's a real cutie, Kap!