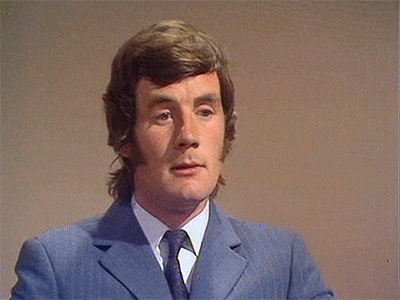 Sorry @merlin44 , I got a bit carried away…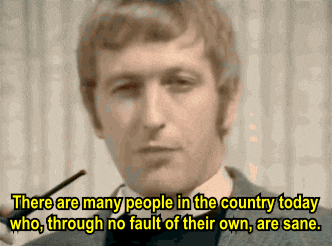 Those ladies r taking off i see
Plants are coming along great. The progression pics are interesting to see.
Thanks for sharing @merlin44
Not too squattie, not too stretchy, filling out well. I'm anxious to see these @repins12 beans do well for you. For one, well they're repins12 beans. And two, your first auto's.
Win Win!
I hope to do his beans justice even on my first try.
Agreed, mostly just way I want them to develop.
That was my hope…I am glad that you find them interesting.
Well, my friends it is Tuesday once again and time for a little grow update. All four plants are doing nicely at 33 days from sprout (this is sort of arbitrary since there are four days, or more, between the four plants). The autos are rapidly transitioning to flower.
Here they are this morning followed by a photo from exactly one week ago.

The growth over seven days has been about as expected without any issues so far.

Let's take a look at each of the four plants…
ILGM Cherry Pie

ILGM Trainwreck
And now the @repins12 Widow Maker autos

For photo period plants, for convenience, I "mark" the flip of the lights as the "start of flower" even though they take about 10 days to actually transition. For the autos, I am arbitrarily calling today the first day of flower. Here is a shot of one of the tops on Widow Maker #2.

I expect to be installing the SCROG frames over the next week or so.
I hope that all of the Dads out there (I am not a father although Blackjack the cat may disagree

) had a great time with their families over the Father's Day weekend.
Edit: You may have noticed that my plants are always lopsided. This is because I don't top (most of the time), I start LST by bending to one side resulting in lopsided plants. They tend to even out as they fill the SCROG frames.
Once again you show us beautiful, wonderful little ladies!


I love your work 3M!



I hope you and your lovely Lady Gwendolyn have a great day!

Thank you @kaptain3d, you are always quick with the kind words and are almost always the first to respond to my weekly updates. I look forward to you dropping by.
Well, I look forward to your updates too! You always have something informative, beautiful or funny to share, so it's well worth a stop on my journey to learn the most I can about this magical plant!

Always like to see your weekly update. Very informative, thanks… great growing


My "real life" self is not as interesting or funny. Being funny and/or interesting is much easier when my lack of personality doesn't get in the way.



Your plants are looking great nice growing
@merlin44 , I was on vacation with subpar cell service last week, so didn't comment on the update.
Plants look stellar as expected!
I hope that your vacation was everything that you had hoped for.
Thanks for dropping by.
I am looking forward to my next update in two days…The plants have really changed in past week.
@merlin44 Come on Taco Tuesday!!! Is it too early to be ready lol!!!
Good morning my friends. Yet another week has passed, and my current grow is 40 days old. As the photos will show, the plants have really changed since last Tuesday. The two ILGM photo period plants are just much larger with the Train Wreck trying to grow into the SCROG frame. The two @repins12 Widow Maker plants are fully into flower now.
Let's start with the big picture…
Here is the shot from this morning:

Now compare that to last week:
The frames/nets on the two autos (on the right) are more about cola support rather than a proper SCROG. I expect to install the frame on the Cherry Pie in a few days. That one is a bit squatty showing its Indica heritage.
Here are some shots of each individual plant just for fun.
ILGM Train Wreck:

It will get a tucking and pruning session later today.
ILGM Cherry Pie:

Now for the @repins12 Auto Flower Widow Makers

I expect another few days to a week of stretch as they start stacking up.
Finally, here is a shot of WM-1 cola…a bit of jail bait bud porn:

Have a great week gardening and (hopefully) staying out of the heat as summer sets in.
morning Merlin…grow is looking mighty nice…
@kaptain3d @Retiredoldguy Thanks for dropping by and especially for the kind words. I look forward to making Tuesday updates and hearing from my friends. I hope to become more active on the board one of these days. I do try to respond/reply when I am tagged.