Lol …yep it's fun tho
And your hubby wanted you to grow the seeds you are now ??
Nope. I picked them out. He just showed me the breeders IG. After a few drinks I broke down and bought almost all of the strains he had to offer lol
Hahaha you are crazy!! Very funny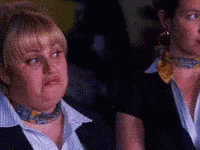 Of course I'm outta likes
Love her she's hysterical too
That's pretty much what I did with bliss genetics lol
Well, it's not pot-infused, but I was checking out Goldbellys Sweets sale, which ends tonight, and found a Pumpkin Cheesecake from Juniors Bakery in NYC…so I HAD to order it!


They also have Cheesecake Pumpkin Pie - which is a cheesecake ON TOP of a layer of pumpkin pie!
It looked really good! But had I ordered 2 cheesecakes i would have eaten them!

Happy Growing Everyone!!
Absolutely love zucchini bread. I can't believe anyone would not love it. I will definitely use your recipe!!

Ahhhhhh. Not typically a sweets person but I do like cheesecake and miss Juniors.
Well done, that's 1 way of topping off that canopy! They look phenomenal

Wow if that tent gets any fuller your gonna need a bigger tent. And you said that your freezer is over flowing now.hahahaha keep up the great work. I am not a zucchini person, but fried or steamed squash now you are talking.
That one is still on a mission , that a good strong strain right there , put a star by that one my friend cause she will take up that whole tent on her own if you really wanted her too that's for sure , nice as always , you gravitated to the Jack's pretty quickly, can't wait to see them finish especially that beast in there , she will definitely be putting out all her cookies

oh yes !
Well guys I think it is safe to say that I'm now 100% in flower


RCC

CCRC
Yesterday I did another heavy defol. Took off probably 90% of the fan leaves. Been playing Russian roulette with my ph since my meter decided to break on me. So far so good. Leaves aren't showing any negative signs yet so that's a win in my book. I moved CCRC lights as far up as it can go, I also decided to max out my lights. Pushing 395 watts DLI is ranging from 45-65. I guess that's all for now!
I hope everyone is having a wonderful day

They are looking great u r killing it mam
Thank you sir

Note to self : CCRC is a BEAST!!
OMJeebus I hope the stretch is over!!


It is a freaking beast! The Durban poison in it is strong! I'm thinking I have at least 2 more weeks of stretch before it's done. But I am absolutely loving the way she is growing!
Amazing how your grow issues seem to mimic mine and the other way around. I just replaced my meter after seeing it said my rain water was -2.0 for a PH, finally realized that was off.
Same thing happened to mine! I went to ph my jacks and when I turned it on it was reading -2.00! Tried recalibrating it but as soon as it turns off it losses calibration.