Happy to have you! The more the merrier

Sneaky! Where did these come from???

Looks like you NAILED

the transplant.
Set to watch. Wicked light set up!! Rain science pots too…
Hope you are ready to water every day!
What kind of coco are you using?
Yes sir! 5 gal rain science pots with canna coco. Watering is gonna suck but I'll take watering everyday over the bs I went through with my skywalker lol
You had me at "Candy Factory" and










Surprise!!! It was hard to keep a secret…I ended up dropping them after the seeds got delivered. I was gonna wait but just couldn't!
Why is this so funny right now, LOL.
Will be following closely! I got a couple strains from the same breeders.
BTW awesome surprise.
(and weed.)
@BigMommaC just sent that comic to me and I knew I had to come right back here and share it!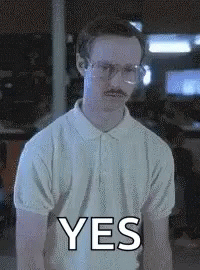 Nice! The flavor profiles they have sound so good! I have no clue how these will grow. I believe there hybrids. So it should be fun!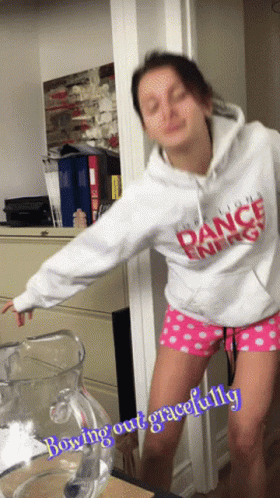 Yesss!!! That's awesome!!!
@MadamCalamity
Your gif game is



I like it, super appropriate.
"And oxygen
Trace amounts"


Set to watch and learn!!
This is gonna be fun!!
I have to say I've been very happy with the 350r upgrade in the tent.
And honestly, I was very happy with the SF-2000/SF-1000 combo too!
According to their specs it's actually over-powered for the 2x4 tent, they show a flowering footprint of 3x5.
It fills my space with light easily at less than half power. LOL!
The first thing I noticed was the difference in the "color" difference of the lights. The Spider Farmers were way more towards the yellow/red end whereas the HLG seems to lean more towards the blue end.
It also seemed generally "brighter" than the SF's across the power range.
Not to fear though - the Spider Farmers have a home - at least the 2000, in the smaller tent I bought to run autos in. LOL!
And I'm sure I'll be very happy with it's performance, just like I was before!
The babies are looking GREAT!!
HGE!!
There is a difference in spectrum, a slight difference in efficiency. Pumping nearly 400 watts into a 2x4 is something I've never seen. Or read about.
Let's pretend they both pull a minimum of 1.5 grams per watt in a scrog, for my own curiosity.
4xsf1000. 385w(1.5g)=578g/28g=20.6oz
350r. 330w(1.5g)=495g/28g=17.7oz
350r retail $549/17.7 = $31.01 per oz
4xsf1000 retail $640/20.6 = $31.06 per oz

Interesting. Or maybe I'm too sick, and intoxicated. LOL. I need to go to bed… but I'm really curious about the ppfd numbers corner to corner with 4 sf1000s… that's crazy.
I have spider farmer, hlg, Mars, blurples, t5s, t8, and many more I'm sure.
Well, after following the last grow I think I know 1 thing about @MadamCalamity - she's got some giant cojones!
I have had way too much Pineapple Cake this evening for math!!
And yes - it's 2am and I need to go to bed too! LOL!
HGE!!

Oh it's an indica this time , oh yeah let's go you secret cannabis pro , we want some more , okay but this time no burned tips , complete green to the end ! Good luck break !
I'm in, popcorn, bong and grinder ready

It happens more than you think. Check out Hellraiser's lights in his 3x3 with HLG550 and a 260 with a couple uva. I have a sono farm 4000 over a 2x2 frame. My new 32x72" closet will have three HLG 260 rspec.
Granted I do not have the 4000 cranked up all the way but I'm at 300+. I wanted it because of the even ppfd over the target.
So @MadamCalamity I am with you 100%. No cheating the plants or buds that ends up in the corner.
@Low I had over a 1000watts in a 2x2x5 tent when I first started ?