Looking forward to your winter grow. Good luck with em!
Thank you so much ma'am.
Always appreciate you



And a very happy Fryday to you.




ooohhhh,monsters…hell yeah…i love monsters…

pity about the dead skunk…i would def try to get a clone, even if its just for smells an giggles …


enjoy your day brother, stay safe…


Thank you my brother.


Hopes ur havin a high old start to ur weekend.






…you know i like…

hell yes

started testing last night…my pgsc an pwifi…before i freeze them…just finished curing and im at 61 % pgsc and 62 % pwifi…respectively…i slept soundly after some cookies last night…

so its pwifi night tonight…


Another lesson in Excellent growing has begun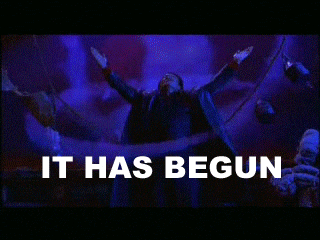 Thank you brother but I think it was more procrastination than any skill involved.

Had one of the MWCB with 2 tap roots.
The top (s) were still in the shell so couldn't remove it last nite. If it hasn't come off by morning I'll have to do a lil surgery.




Right! I had 1 with a helmet i decided to let it go, Mistake! I always help the seedlings remove the Helmet but decided to let this on go! Cost me the plant! Lesson learned! Your line up is Fire once again! Great start my Bro


Thanks Chas brother. Truly appreciated.



Lil's are coming along.
Bumped the light up another 5 % or so.
One MWCB ( the double ) don't think it'll make it. And the other GDP same.
They both had the husk stuck and I didn't notice soon enough.

Frickin stoner.

The Candy Dropz are a bit leggy. I back filled them a bit last nite after the pic.
The 4 autos from @repins12 are doin great.
The MWCB single is doing well too although smaller than the others.
The clones of Munson and AOC are getting a bit hungry. I'll feed them tonite.
Going to add some EM1 into their regimen too.
For my US friends : Hope ur all getting primed for the big meal later

.


Be safe and stay high folks.



sorry about that

…but the rest of them look awe

…hope you have a lit day …



I am impressed that you remembered to note that not everyone celebrates U.S. Thanksgiving.
I did not do as well. Good job!
It was delicious My Brother Barry


. I had to take two naps





I hope your havin a great Fryday!




Thanks Darrell.


I am havin a great Fryday.


Been trying my brownies in smaller pieces to see how they do with smaller amounts at a time but spaced a bit closer together.
Seems to help me maintain a more constant effect than a blast and crash from the bigger ones .


Hope you have a fantastic day yourself my brother.




My Brother I truly dig your new divide-a-dose technique