Almost 90,000 feet! My Brother I hope the space suit don't leak!!





Those are some monsters ! Do you bring couple days food and water when entering that jungle , incase you can't find your way back home

That's what I'm screaming Brother josh!!



Those are legit trees!!! Quite impressive and gorgeous
Thank you kindly ma'am.


Truly appreciated.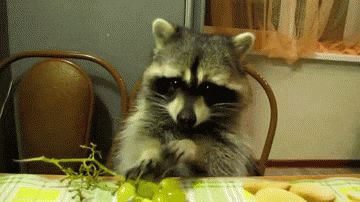 Happy Monday too Pappy!

Been dealing with some bud rot on the girls.
Strawberry lemonade has been hit pretty good.
She's not quite as pretty as she was.



Had to do some major surgery to keep her going for a few more weeks if I can.
Also got some EM1 this past week and been spraying them daily. 3 applications so far.
All the mold spots on the nuggets dried up to a light tan colour and stopped progression.
I didn't get any pics but had moldy right next to a non moldy nug and no apparent transfer to the adjacent bud.
Just a light flick with the scissor tips and the moldy nug pops right off.
I did manage to save a lot of the uppers that were unaffected.
And the last Royal kush mom at my buddy's place on the mtn.


She got hit hard. But he's also been using the em1 and that's the only reason that she's made it this far.
A lot of this girl will go to the trash but there's still a lot there that will be harvested.
Damn we need a trimmer.


She's sitting in a tote with 10 gal of water and still pulling hard. Obviously more than a single trim sesh here.

.
Tied to the cupboard door handles to keep upright.


The water keeps them " fresh " for a few days so we don't get a bunch of limp stems and leaves while trimming.
There's more on one branch than I've gotten from entire plants in the past.


Couple are over 5 feet long on this one.
And a night shot of a Banana Kush clone.
This girl has got some really nice colas forming up. Should be fairly weighty when she finishes up.

Guess that's all for now folks.
Hope you all have a fantastic Sunday Mornin wake n bake.
Gotta go get ready for round # 2 on the mtn.
Peace , prayers and love fam.
Stay safe and lit.




I'm on my way Barry!!!
Your girls still look awesome My Brother!! I hope

and pray

you got it all!



Thanks Darrell.

. We can only hope to stop the mold brother. This

is worse than the plague. But I can say that the em1 is def making a positive difference in the spread of the rot.


Seriously slowing down the spread.
Hope ur havin a


morning my brother.




My Brother I'm workin on it as we speak.




If I could, I'd go help you guys!
Still, amazing work Pappy


You're going to be trimming until Christmas
Tell me about it brother.


I saw a flat trimmer for doing the stems before trimming the nugs off and putting into a bowl trimmer.
Think it was around 165$ iirc. Looked like a slick rig for a rough wet trim.
I'll have to go find it again.


Hate to hear about the bud rot but even with the loss you still have some beasts there!!! Incredible grow @Oldguy
@AfgVet Thank you so much ma'am.
Truly appreciate the kind words.




Yea !!! That's what I smell. lol