Y'all ain't makin this easy at all and I just tore some PK up!!








I bet you were higher than the giraffe in my avatar huh lmao
Yeah man, she looks really high!

Stoners…. Lmao! I wonder whose day it is for cheeky? We'll find out in a few hours huh?
Yeah, I wonder too!..

Been hitting the bowl Mister @PurpNGold74 ???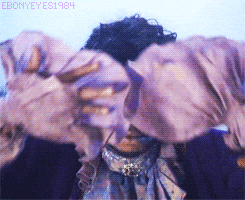 is there a sign up list? if not im feeling kinda cheeky today?
U know it. Now its time to go be semiproductive haha. Wait wait wait… Dan you sneaky fooka
And u got snuck @FullyMedicated hahaha
Coffee and a muffin.


You know it's not Just a muffin.


Banana chocolate walnut.

He Was expecting to make 48 and only had enough mixed for 36. Yep. Strong batch this time.


Just out to the mountain for a visit last evening.
Got a few nice girls strutting their stuff in all their flowering finery.


Sour deisel. 15 weeks tomorrow.
And her sister.

My friend Havin a peek at a Royal kush mom.
Growing insanely fast. 13 in this past week.
And the lil self topping white rhino.
Making up for losing one side of the original topping.
Just an example of some windburn damage from the strong winds we've had lately.

Very seldom there's not a breeze up here.
The kids side. Clones.

Thick stalk on a sour d
And from a distance.
Hope ur all doin well folks. Weekend is here.





Stay safe and stay well lit.



Ohhhh, super nice trees you guys got going there!

Great job Pappy


Thank you my brother.


This is all by his hand tho.
All I did was start them off for him.



He said last nite that these were some of his nicest looking plants for overall health and size. Super pleased so far.
Happy weekend Dan. Hope ur higher than Darrell's


this morn.





Me too and I'm gonna catch up when I get off work.


Y'all got some sho nuff trees

My Brother! I know your a proud papa!!





What a sight

…you gonna need an ax to chop those …awesome problem to have …




Thank you my brother.

Axe ? Naw. Too much work.


We got the chain saws ready to go.


Hope ur havin a Stoney Sunday my friend.




I dig the new Avitar My Brother!



I do too @arrow


This tho.









You guys are strange!

Back to my wake and baking some Green Crack rosin and a nice Cherry Noir joint.

Stay lit my friends and have a great day!

Beautiful @Oldguy You're about to fill that hillside with all the buds