Never too old to try anything buddy. Could be a bit tight in there with those plants, your skateboard and you

. Nice looking grow though. What have you got growing in there
67 when I dropped my first cannabis seed. You are way ahead of schedule. good luck
53 when I dropped my first, so definitely ahead of me

60 for me…that was three years ago and I am not getting younger
15 for the first. Took a 20 year break and then another. Then took a 4 year break…and here we are.


I don't really count that first one though, as we just have it in the woods and salvage what a deer didn't destroy…then proceed to dry (further destroy) it in the oven at 300ish degrees. Then we smoked the best hay in the world!


Setup lookin good. You'll get plenty of advice from great people here. No better place to learn, imo.
At 65 I could skateboard every day of the week but I could only fall once…I dont bounce anymore, I snap,crackle,and pop! But I can grow some meds.
Dropped some seeds earlier in the year. I'm 64
Ha! Welcome to the forum '41! I've read through all these "old timer" first grows! How about that; LOL! I am 62, planted my first seed in September 2020. Learning curve issues on the first…getting it figured out. Nine more Bergman Amnesia Haze (AF) waiting in the wings. Biggest lesson I learned for the next go round will be about proper LST. This is Annie! She's 56 days past germination transplant…say "Hey" to the nice poster Annie!

Got to go; time for her feeding! Good luck on your grow!
Yall are super old! Im 56 and learned to one wheel on my kids new board. The trick is not to fall! As long as you dont fall nothing will break, I mean bones wise!
I long board too! Gotta stay active!
The falling doesn't bother me, it's the sudden stop that's a bitch. I started growing in the mid 70's and still learning. I'm set to watching, gonna tag along, that is if you don't mind

3 Afgani Orange and 1 Mango about 6 weeks in from germ. @repins12 by no means do I mind. The support makes me feel like I have helmet and pads on here.
Fk no! You can do whatever you want! Just don't break your hip. Haha. Joking.
@Cannabian: How do you get a picture like that? I have a jeweler's loupe, tried magnification on my cell phone…nothing comes out that pretty! I like it!
Nice looking plants ! My take on the skateboarding some things is a young man's game. And skateboarding being one of them. I'll back that up by saying had a brother-in-law about a year ago mid-forties break his hip skateboarding now has screws and pins which will probably bother him the rest of his life. Good luck and happy growing !
Oh? I just use my phone… Galaxy S10 plus… I need the plus cause I need glasses for anything close.

Age can be a curse, now where's my glasses


. I can only see by pulling faces these days



Hell no, I'm roughly the same age and have just completed my first Indoor grow…
I just hope you have better coordination than this guy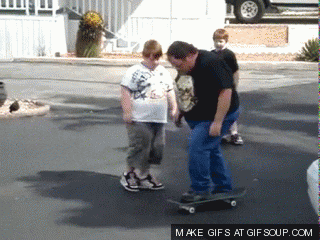 Mind if join the party,
I brought my own weed?..
I'm still laughing! That's funnier than shiiiit.