OMG. WTF was I thinking




Gary im pretty sure you know what I'm thinkin!!








outmotherfuckingstanding …there you go…i said it…


happy cannaversary my friend…and its a Friday…bring it on …




Happy cannaversary @repins12 ! You crazed animal lol keep up the mass chaos over there !
Happy ilgm birthday sniper!!
Happy canna day My Brother Gary!






Happy cake day Sir Sniper!! I hope you'll have the greatest of days and thanks for all your help!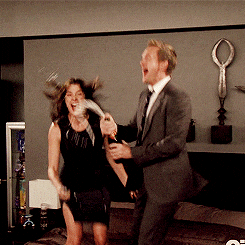 You killed it Brother

Happy cannaversary brother!
I hope that all is well with everyone and you are enjoying, the last bit, of the fastest two days of the week. Didn't get much time to mess with my plants. I wanted to harvest the Suprafreak and the German Duck, that I crossed with the Freakshow but, it's been raining all day. I spent yesterday picking up a new puppy. My male Cane Corso died last week unexpectedly. He is the Black Brindle one. The other 2 are my females. They all are registered Cane Corso's.

This is the dad of my new puppies. Yeah went for one and came back with 2.

This is the mom

I went for this guy

But ended coming home with him and his brother

I named them Kimber and Kooter.
Maybe next week I can post some weed pictures






I hope that all is well, with you and yours. Y'all be safe and Stay HIGH, my friends

That's some awesomeness rite there My Brother Gary!!! In more ways than one!! I'm stoked about the new members of the family.





And My heart felt condolences on your lost loved one!

Sorry to hear this, he was a good looking fella

@Dman1969 @Bulldognuts Thanks for the kind words. Very much appreciated. He will be missed. I keep expecting him, to come rolling around the corner of the house, when I pull up in the driveway. Messing with these new guys, will take my mind off of it

Quick little update. The new plants are chugging along
The one that looks empty, has an auto called a Fat Blueberry, in it. It was started later, when I realized that, I didn't have a blueberry of some sort, in this run. The ones in the tent are cruising along and most of the soil ones are starting to flower.
Oly's clone, is the one directly under the fan, above. Recovering, pretty damn well from it's cross country trip.
00 Bubble Gum above, pollinated with my Bubble Gum pollen.
I will know in another week or two, if the reversal of the White Widow worked and I can put the rest of the Bubble Gum pollen, into storage. If it works, the rest of this batch will be feminized, White Widow crosses.
I need to harvest the German Duck and the Suprafreak, that I crossed with the Freakshow, they are ready. Still waiting on the Dr. Grinspoon and Stealth fighter, to see if they took. I've got the freakshow clone up there with them, just in case. He is full of pollen sacks.
The Suprafreak male, that Hap sent me and I re-vegged, has definitely, crossed with the Suprafreak clone. I'm not sure about the German Duck clone but, I collected some of the Suprafreak pollen, just in case.
Carole says, that I definitely have some ABC X ABC and possibly some ABC X Drunken Bastard out front. I have done nothing with these plants, except put them in the ground and late at that. No water, no nutes, no nothing.
I hope that all is well with you and yours. Y'all be safe and Stay HIGH

Absolutely awesome Brother, sorry for your loss but happy for the 2 new additions

@ChebaMang This is one of my journals, if you wanna take a look

Looks like a. Zeus. Them r pretty puppy's lol. The one looks like hooch from turner and hooch
I reckon that I can do a quick update
The damn American Pie has shot up past the light, since it's defoliation
My wife chopped the ABC x ABC and the Drunken Bastard x ABC, from out front
I'll end up with way more seeds than I put out. I ran 5 of each and did nothing but, put them in the ground. No water, no nutes no nothing. 1 male ABC, 3 females and 2 females from Drunken Bastard is what I ended up with, Illerterate Bastard??? Drunken Alphabet?? ABCJMOXYZ???
I will end up with some Freakshow x German Duck and some Freakshow x Suprafraek
Suprafreakshow
Still waiting on Dr. Grinspoon x Freakshow and Stealth Fighter x Freakshow to finish up
Looks like it's gonna be feminized White Widow crosses this go round
Lady looks like a dude











Well that's all I got for now, fixing to put another drink, in my hand



Looks great sniper! Have a great weekend

Gary I think you got enough seeds to start a seed bank!


Keep on keepin on My Brother!