Ya I noticed a big difference in the root ball after I started with Great White. I actually scored an extra 4 oz can when the first package was open in the envelope and friggen engulfed my kitchen when I opened it. LMAO hilarious
. I'm talking a cloud of white powder, I figured I only lost about an Oz of it but they sent me another quick like hearing the story. Enlightened, Kettle we gotta have our aussie blokes keep us wussie americans in line. Thanks all we get some laughs…
Someone got some white powder??? Were currently working thru that issue now. To be a rock n not to roll…
You need cooling
Baby I'm not fooling…
Thanks for the tag Kap. On the train and along for the ride. This should be entertaining
Thanks for the tag @kaptain3d I expect excellence in cannabis growing and to be thoroughly entertained.
Hold my beer, I'm watching this🤗
Btw Señor Loco - I've aptly named a drink that is very popular in Far East Asian culture, and I'm not kidding…
Any semi-decent red wine + Coca Cola =
Merloco🤪
Tastes like cherry soda, don't knock it till you try it!
oh man! nobody would know if you were just drunk or in a diabetic coma! now i am going to have to try this.
I'm not quite on the same level of details as @monkman (forgot earlier tag) but the entertainment value should meet standards. Im out of FF grow big so I'll need to p/u some nutes and there lays a problem. I'm contemplating just some top dressing in leu of the grow big but let's see how far the soil gets me. Maybe ol @Mrcrabs & @Warkat @AAA have been in my head. Allowed a couple more tags @AAA @Ss2442 @kcj @RandomlyRan @Skydiver
thanks for the tag, set to watching
Im always up for fun!
I'll watch. I'll enjoy watching all and any grows. I just like seeing the plants grow and go through every stage. Plus I learn new little tricks this way from others.
Off to a great start it appears, happy to be along for the ride and wish nothing but success and dank buds at the finish line!!
I don't know about that… It's been 14 hours already and still no signs of a Flamethrower or some outrageous quotes… I'm bored…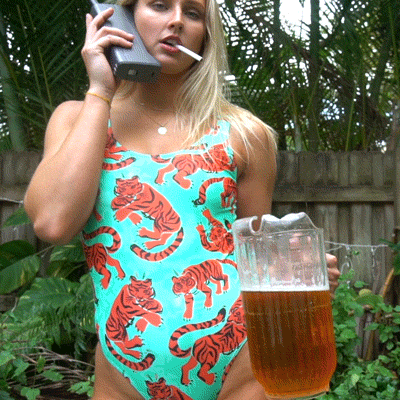 Lol aww I miss this community so much, hopefully my personal life will slow down a bit here in the next month or so and I can be accepted into the gang again and not be a creeping Tom… I miss all of you and the craziness that ensues!
You'll never be a creeping Tom, you are an INTEGRAL part of this community my friend, imo. So be yourself and take care of business and we'll keep your seat warm. !
But I would check it first when you're back… there's some jokers around here… I'm not looking at you @Tenga…
I'm set to watch, I'll hold your beer, but it won't be here when you get back!
I'll tag along if you don't mind
Just cuz u get busy doesnt mean u ever get pushed out of the gang! It just means we miss u. Get ur buns back here as soon as u can u lil pooper!
My captain, who u lookin at??? Lol