@Se7en speaking of smell… I also I'm excited for them to actually start smelling like weed!
@Tdevine ohhhcme too! Every now and then you should catch a strong whiff of it now, next week or two I reckon the smell will be smacking us both on the ass

@Se7en I'm excited! Keep me posted on yours! My next grow as soon as this one is done, I'll be trying some of @kaptain3d training methods!
I'll be here to help if you need me!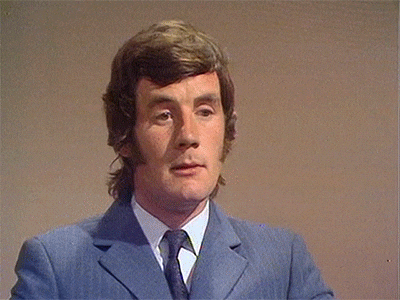 I certainly will! I've set to watching on yours also and I will on your next one! I'm already excited for my next run aswell

gotta wait for more fabric pots though coming from Barcelona

@kaptain3d I see you have a few different posts. But do you recommend one that you have? Like a journal I could read?
@Tdevine this where I'm at now day 39 from sprout on the forbidden runtz
@Se7en I was told you can use the same fabric pots as before. Just wash them out.
Yeah I will use one of them, I have two more on the way, want to do 2 or 3 banana purple punch auto on the next run but all in same pots (I only have 2 fabric atm) which are both in use

Hey Spud!
you gave me some advice before, not sur ehow to start my own thread, but need some help! my first sprout was looking good, but it looks like it dying! i dont know what to do, or what im doing wrong?

hopefully the picture worked. the rounded leaves started going yellow then withered, now the two other leaves are starting to curl and wither! i tried not watering so much. any advice??
Hey Kaptain!
if you have some expreince i need some help big time! this is my first grow, the sprout was looking good, but the rounded leaves started to turn yellow some and wither, now the other two leaves are too! just took this picture, any advice?? what do i do? no idea what im doing wrong.

@Wiggywam first thing, those peat pots are a bugger for the roots to grow thru. I've never used them, but I've read of others who have, and they said that by the end of the grow, the roots never did grow thru them. Use a plastic solo cup with holes in the bottom and then slide them out into their forever homes when the time comes.
I don't know how wet your soil is, but seedlings get most of their moisture thru the air and their leaves when they are small, the roots need to grow before it can feed the plant (the plant is actually fed by the little round leaves while young). I start with moist soil, not wet, then spray the inside of a clear plastic cup and place over them. This keeps the humidity up there and they will absorb it. Spray the inside of the cup as needed to keep little beadlets on the inside. Once they've got a couple sets of leaves, you can water maybe an ounce every 4 days (still covered) around the plant not near the stem. This makes the roots search for moisture and spread out.
Also, beware of the soil you are using…for seedlings, I like to use uncharged medium…some soils can be too "hot" for seedlings.
Not sure if that one can be saved now, tho. Might be too far gone.

Thank you so much for your response. I will try that with the cup over them, and see if the increased humidity from that can help it bounce back. I hope its not too late!
When I try again, would a solo cup be too big? Some other advice said the size of those pots I'm using are too big until the plant gets bigger.
If I use a solo cup with holes in the bottom, with the roots grow out through the holes at some point? Is that what we want?
Thank you again for the quick response, I REALLY appreciate you.
@Wiggywam This is a step by step from start to finish. It would be great for you to read!
You have been given great answers, no more for me to add…

Damn those beautiful girls
Well I figured I'd do an update. It's been 4 days since last update, but not much has changed. Today is day 22 since the flip. They really didn't stretch much and one out of the 3 ladies is not flowering on all of her tops? I'll post pics. Other than that they are doing great, I think. Anything I need to do please let me know!

The first 3 pics are of the one not flowering on all the tops?
I would be patient with her…
And as far as tips for now, you could look into a "light" defoliation for now… Take off a few fan leaves that blocks the light to a bud site. First you can just try to "tuck" them away, if you can't, you can safely remove a lot of the fan leaves for now…
But again, I must say, only take off the leaves that you can't move aside and let the light through… And you should be good for another 3 weeks…

This is not an obligatory thing to do, you don't have to do it, but it helps with the humidity and the light penetration…
Thanks @kaptain3d! I will give it a try! Wish me luck

@kaptain3d So I took off a lot of leaves! Humidity is sitting around 62% and while removing leaves I noticed a split on the main steam (see pics) will she be okay? Also did I take off to many leaves? Thanks again for everything!