Just wanted to wish everybody a HAPPY 4 20😎
Happy 4/20 potheads! If you got em, blaze em
Agreed.
Happy 4 20 to everyone.



May all your gardens be green and full.





enjoy your day everyone
Happy 420 everyone happy growing
Happy Harvest
Happy 420
Happy day
Happy 420 to all. Here at this site we all can burn one for the cause. Great site and growers.


Happy 420 to all on this site and stay medicated all day and then some.
I was just coming to this section to make a happy 420 post, great idea @Autofreak
I also wanted to say thank you to everyone here and all the @moderators
This is my first time celebrating 420 as a cannabis users and none of this would be occurring for me if it wasn't for this wonderful community and all the moderators and their efforts.
Thanks everyone for making a great place for all of us!
Happy growing, and smoking!!!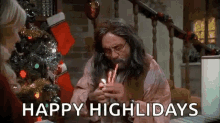 Welcome to our world. Nice grow, starting to flower …nice. happy growing and 420 to you


Happy 4/20 everyone, and like posted above big thank you to this great community of people helping each other. And thanks to all moderators and ILGMA staff, saw these awhile ago saved it away for a special occasion I think it's funny

Hahaha. This is stolen and will be repurposed. Sweet share there bro