Hey Everyone! Today marks 3 WEEKS since sprout! Here's how she is looking today on her 3 week birthday haha, what do you think?
Once she is ready for another watering possibly in a few days, i plan on adding some of the COM organic plant food and making sure my water PH is somewhere between 6.0 and 6.5.
Should i start any LST yet??
She's growing up beautiful
thanks!
some of those leaves seem to be curling down at the ends, do you think she wants water?
I decided to give her a good watering today with roughly 1 gallon of water at a PH of 6.3. I hope there are no dry pockets in the soil, if not, she should be good and the soil should be well saturated. I also added more DE on the top after the watering just in case of gnats. Also got the fan hitting her and to dry the top soil quicker because of the gnats.
Hopefully she does well moving forward! She's a bit droopy from the watering but that should be temporary.
She will bounce back like no tomorrow
she definitely bounced back… but now my new growth is much lighter it seems! idk whats going on… i'll wait and see until new set of leaves are fully grown but they are looking light for sure.
Also, i though i'd add this video here. It is very good and explains nutrient deficiencies very well!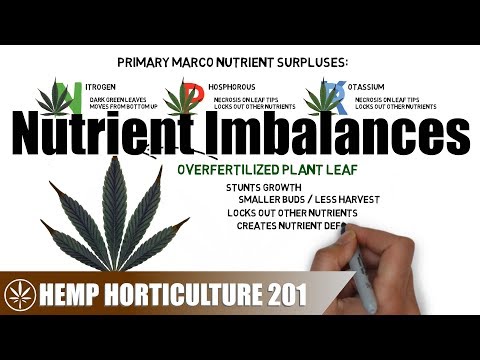 I personally think you are over thinking. She's growing up beautifully and shows new growth. As long it ain't calmag or those defenciency u r doing great. The soil will hold you down… I think u r doing a great job but is suffering from the 1st kid syndrome lol.
i am definitely overthinking it… But i definitely messed up in the beginning with that water being a 8+ PH. And these gnats definitely do not help haha. I will leave her alone and i shouldn't have to water for a bit.
wish me luck haha
The best thing if the gnats is that it don't look they are attacking your lady so eventually they will die by the sticky trap
Have you tested ph runoff and ppm's lately? Ph still might be off and possibly a calcium deficiency happening. Hold off on the lst for a few more days.
I hope so, I'm more worried about the gnat larvae than the actual gnats flying around. And I saw a small little white bug crawling in the soil today, not sure what it was… none of these pest I suspect came from outside or anywhere so they must have been in the soil since I got them. Might have to get some neem oil but I will wait and see what happens in the next few days but haven't seen any gnats today.
I have not tested run off, but I made sure to PH my water to around 6.3ish. Pretty sure my issue is with PH but I have a feeling it's also pest doing something to my roots. Like I mentioned above, I saw a small white or clear looking thing crawling on my soil. I killed it but there are probably more but nothing else I seen for now.
Here are my ladies today. She perked back up from the watering yesterday. But I am seeing her leave edges curling up? Not sure if maybe it's because of the watering or the light? Light is 23 inches away, par avg between 420-450 avg
I think my girl is starting to show her first pistils. Should I still LST her? I planned to start doing it tomorrow night. She's gonna really start stretching soon I think, especially since I fed her some organic plant food dry amendments when I watered her 2 days ago.
Dry nutes take a couple watering to get into the roots you could start pulling her over not seeing pistols yet but I can't see so well have a great Christmas all just about to deliver some presents myself

If you are getting white pistils sticking out of budlets, then, yes, you probably should stop LST.
I think I'm in the same boat. I just noticed these on my white widow:

I think I'm going to adjust the main stalk one more time and leave this one alone.
@dirtydave Merry Christmas!
@WormyUnicorn I haven't even started LST lol, I am still going to do it since it's still very very early pre flower. At least the main stalk then a few branches while she does her stretch
You are still in veg stage, what you probably see is just light colored new growth. Hopefully it will be a couple more weeks before she starts flowering.