Hope all is well with you man! Come pop in and smoke

one!! Happy cannaversary @GreenJewels


Happy canniversary @GreenJewels! May you have many more joyous grow!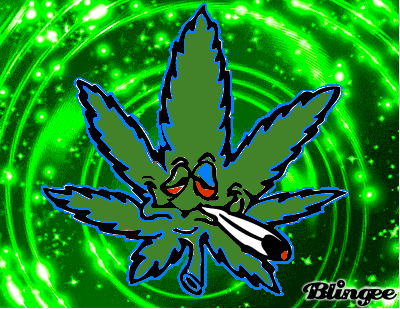 And Mister Purp, I hope you're doing well!
Dang @PurpNGold74 you have some serious catching up to do

hope your staying healthy and enjoying those buds, take care


I know you're busy but when you can catch me other side, Good luck in whatever you're doing catch you later.
Should have known, Im bout to get started on my grow and it's that time of the year again where you go into hiding… Dangit!!
Don't work to hard. Catch you later.
Come see me.
P.S.
You need to explain to your employer that you have obligation to the marijuana community… just saying!





"Nope. Serious. I'm kind of a big deal. You gotta spare me for a while, man."


100% Agree with both


@PurpNGold74, I will happily speak to your Employer, if you would like?
I can be quite persuasive when it is required of me.
Hope you are well, be chill Gromy✌
Sorry about the hiatus my friends. Tis the life of a health professional/ father of 4/ caretaker of my old ass parents… never a break.
But alas we never stop growing d reefer!
@Amazon66 sad to say, the gdp x skunk was the most disappointing smoke last harvest. Possibly my sad finish up but her terps practically evaporated after harvest. They were STRONG all grow til when it countd. Still decent smoke. Great for wake n bake. Just ima terpy kinda guy
Haha thanks for all the wishes folks. A ton of catching up to do…



Sadly my employer wouldnt give two shakes of a frogs fat ass… but alas. Im back snitches!
This is 1st I'd heard but had wondered why he hadn't posted but I know this Corona virus had really hurt his business.
I've got the last 2 GDP seeds just popped thru dirt but I'll pay more attention to others I've got a na6 x NL that's making 3 leaves every set and growing like crazy. Seriously glad to hear life is kicking along for you. Really good to see your avitar pop up and hope you're still growing good stuff thanks for the tag
Holy Shat…it's P. I told.ppl.you weren't dead, Dem sons a snitches… Cycle… He's gone for a year… Strike 2… Who's next - any1 any1 any1
Good to see you back, Purp! We've been holding the fort until you get back haha.
Glad to see you back Purp! and family is good too! In tha same boat with the missing Terps! My last Chocolope is real good smoke but no smell till you break it up, taste is the same… unimpressive… got to order some super skunk or something! LOL!
I grew chocolope twice, 3 different plants. My second batch was beetter. But it is a day smoke for sure…2 months was the longest it stayed in the jar… so ?? LoL
Good to see you @PurpNGold74! All out of likes.


Damn Purp, sorry to hear that.
@Amazon66 I wouldn't blame you if you wanted to kill off that strain. I have never tested it but hearing what Purp had to say doesn't sound good.
Better to spend your time and energy on strains that are going to produce good results.