I love the collage you made!
I can't!

She's from Expert Seeds. One of my $3 seeds or whatever it was.
Boo hisssss that's a bummer. My Cinderella 99 was the same way. Beauty but she came from
Canuk seeds.

Well, at least this is the month for LSD in SOM – had a hard time deciding which picture(s) to put up.
Absolutely!
Wish I had actually dropped my replacement when I said I would. At this rate I'd have a cute seedling to enter by the end of the month

I'll have to evaluate whether any of my ILGM strains are BOM material. I've got a gorgeous Chocolope and a bit of a haphazard Zkittlez, I'm afraid all the rest are other genetics.
Yeah, my only plant left standing is Slowpoke, the GG4, and she looks rather - mangy. But she's loaded with flowers so looks ain't everything.
You got this in the bag



Awwww, thanks! I'm super proud of my pretty little jewel. I will have to try the LSD photos - I'm imagining a Claudette 3-4 feet tall.
I'd stuff my bed pillow with her and just roll around on it forever!
Omg I can picture King Kong Claudette!! Lol here's you… lol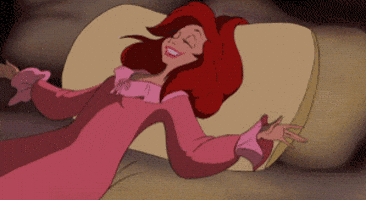 I totally forgot!! Ariel is one of my favorites… when my daughter was being born they had it playing over and over again I watched it soo many times that night… so she's my little blond haired mermaid haha

Watering night so did a photo shoot here's my girl what y'all think???
They continue to look good and healthy! Buds are fattening nicely.
Yum, looks frosty good. Just a few weeks to go, I bet
Hey Fiz how r u? Hey had a question have u ever used a hanging drying basket to dry ur girl's. If so what kind and brand we've been considering buying one since we r getting close but didn't know if it was worth it to do or if we should just do a hang dry ourselves without it??? Anyone seeing this please give any opinion about the situation