I sure did … and could relate to a lot of his preaching…



Some updates about stuff
Pass this on as I didn't know this.
If you or someone exhibits even one of these get medical attention immediately

1 gallon flower children getting closer to harvest.

How do you like the Forrest floor haha
About 50 or so praying mantids in the fish tank eating flightless fruit flies when their hungry rather than eating each other. I think they've been through one molt so far maybe working on second molt. Been dropping in random apple cores and banana peels etc for the flies to eat etc.

Thanks for the video @AAA watching it now before I head to the drop zone to get me an air bath…haha
Edited link
Is there no end to what this amazing herb may be able to help us with!
Oops @Covertgrower
Wasn't thinking haha
Just though some might be able to benefit from the knowledge of others
All good. The link to buy seeds was at very bottom of that page.
Getting close
GDP/NL all purpley

Maybe 3-5 days as they bulk up
A little longer on the other 5
Looking good @Skydiver I like that last shot you posted
Cheers
So Pretty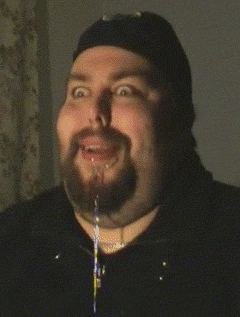 Oh, very nice. Amazing results in the smaller pots. Thanks buddy, nice work.
Cheers
Hello all hope everyone is doing well
It's been awhile since I was active here but wanted to share something that if accurate will be a game changer.
Know anyone with cancer? Read this 20 page article and would love any feedback as to thoughts on it.
I know if I had cancer I would spend the $1.00 and get a box of baking soda and do the 12 day regime as those horrible possible side effects of diarrhea with some yellow in it, headache, upset stomach and low energy as compared to the current crazy method of radiation and poisons and their side effects.
Anyway I hope all is well and share this with anyone that has cancer and why wouldn't they give it a shot. Simple cheap and quick.
Saliva and urine should be alkaline
Thanks for dropping this,
I'll give it a read after work.
Hope your world is green Diver

Glad you're around and kicking skydiver


Awesome pod cast to listen to while doing other things.
Enjoy the day
Amazing video covers more than just diabetes.
Seriously watch this you won't be disappointed
I got to stop taking metformin a week ago today. My last 4 a1c checks were 5.6 to 5.7. I'm diabetes free



3 years of Clean eating, exercise and weed instead of pharmaceuticals is what has saved my life


It's delicious
Just eat it eat it eat it
What fo you do then later if you get the munchies. You've eaten the pizza lol.
Haha good point
Always have a spare pizza toss some more herb…vicious cycle