Welcome to the community we're glad to have you. We're all here to share techniques and help. Good luck.
Thanks @Tylersays I've plumbed the exhaust both ways but finally settled on pushing through the filter for more room in the tent.
I have the filters inside of 2 of my grow spaces with air being pulled through them. That's the preferable way in my opinion. My 3rd growspace is set up with the filter outside the tent having air pushed through it. It's slightly less effective for moving the air, but it gives me the height I need in the tent for taller plants.
Wow, that's something I should have thought of
I'm not running a filter at all in the small tent and am dumping the exhaust into the garage. It actually raises the temps out there to a tolerable level at night! Of course, I hate the cold so to me 68 is sweater weather! LOL!
I'm debating on disconnecting the one in the big tent too.
It's legal in my state and my neighbors on that side of me aren't cops! LOL!
Not that I give a flying flip what the cop thinks either!
I need to upgrade my exhaust fan in the small one to AC, the Spider Farmer fan is weak tbh.
Can a Cloudline 6" fit in a Xmas stocking?




HGE!!!
@Edword02 On the fan subject you will want to have a speed controller on your exhaust fan. I have a similar size tent and couldn't keep humidity up in the early growth stages, fan sucked it right out of the tent. Put a speed controller on and can now maintain 70%RH. This goes for fem. seeds not auto's
A round of applause for Mrs. Flyin
If it hasn't been mentioned, a TDS pen and you'll need something to check pH.
@Flyinbrian78 The AC Infinity fan has a speed controller so I'm set there.
@Newt Good idea with the gorilla tape, definitely going to do that.
Short update. One bean has started to show its tap root and the other is opening up so hopefully tomorrow night I'll be dropping these girls in some soil. I'm not going to be starting with perolite. The Miracle Gro perolite I bought had Miracle Gro nutes added to it and since I'm starting with a hot soil I figured I'd just skip it this step. I ordered some new stuff from Amazon.
I should note that I also picked up a TDS meter and the Apera 20 PH kit from Amazon.
Oh and I also went ahead and bought Jacks 321 Part A, Part B, Bloom, and Finish.
One thing I've been struggling with is how to set the pots up so I don't have to move them to water and still catch the runoff for testing. The Mrs. found an adjustable spice rack that sits 5 1/2 inches off the ground (I'm still suspicious of her enthusiasm about all this LOL

) and expands to 36 inches and I got 2 sturdy plant saucers to put underneath.
And unless its 100% necessary I'm done spending money LOL.
Ok here's where I'm going to start needing some advice. How far away and at what intensity do I keep the light at seedling stage? Just as a reminder I'm currently running the KingBrite 240 watt
Sure can make sure u go get the big 3 foot long stocking for urself this year lol.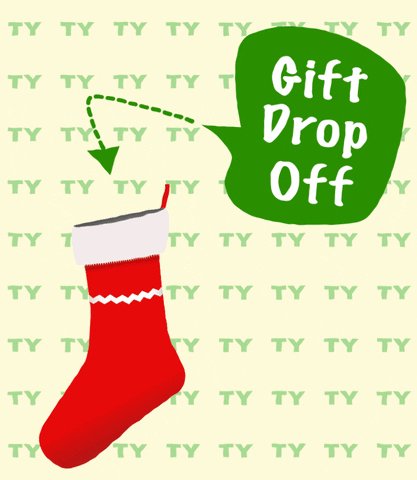 I'd say 18 to 24 inches at maybe 20 to 30% @Nicky uses these lights so he can give u all the info on them.
@Mark0427 thanks I'll start there and adjust as needed.
Question, I forgot to get epsom salt when I ordered my Jacks 321. Is all epson salt the same? I can get pound of it at Walmart for $0.98.
Non scented or no dyes plain ole epsom salts
I don't measure my light height. And I don't set my light to a given intensity. Instead I use DLI to set the combination of height and intensity to a more predictable level. More info here:
And the short answer here (red line):

I'm sure Nicky will buzz in in a bit. He is a super guy very knowledgeable. Jacks is a super choice. Lasts a long time works well super simple to use great results
Thanks for that. Seems a bit confusing to learn at work. I'll check it out when I get home.
Long story short… DLI (Daily Light Integral) is a measurement of the amount of light over a set amount of time. Set the light height high enough to not burn the plants, and then adjust the intensity to get the right reading on the app, and then grow.
Looks like the guys above are doing a great job at sharing the knowledge.
If you can figure out how to order a kingbrite then you can figure DLI out, well worth the read but Newt gave you the short version.
Smartphone app, pay a small fee, set your lights with it, no more guessing, Remeber to take an average DLI reading.
Any questions let me know, please give the DLI thread a like if it helped you.
Wow thanks @newt and @Nicky. I'll definitely be getting the app and learning all that.
So when I get home today I'm pretty sure I'll be dropping at least one bean. I want to get off to a good start so are there any specifics I should know about? Do I water the soil then drop the bean? How far do I bury her? Oh and do I keep the light off till it pokes through? Don't worry I'm taking notes so I won't have to ask these question in the future. Thanks dudes!