Your not supposed to aim the fan directly on the plants
Yep, dead right. That's why I said get the air on them and not the fan on them.
Its not so much as we bring pitchforks and torches to anyone that sprays buds. Its just not the soundest advice to give new people without all the variables. Ive never used Eco Organics in the slightest… so my first mind would say no.
That being said, im a fish

guy too and I refuse to spray plants. Just seems like inviting issues. Especially given my environment (gulf area, so humidity is always skyhigh and mold is constant fight, foliar spray or not).
I dont pH, havent in over a year. Doesnt mean pH isnt 50% of the deficiency issues we see. Also doesnt mean I can go around saying 'pH isnt necessary'. Diff strokes for diff folks.
Ive also used peroxide to treat pest issues with nary the issue. Gave someone that advice and it tyedye jobbed there plants….
Point is give it a go! If it works yay we have more proof some things can be sprayed on, if not, hey it isnt the end of the world there neither.
Thanks so much. Appreciate you. I use fish poop to for soil nutrients. I have been spraying ionic minerals during veg and 3 weeks of bloom. I decided to stop because this is my first grow, and I believe I am having amazing results… I'm not sure you can do better then what I have… Truncks for stems and the bud sites are everywhere with awesome growth at 3 weeks bloom. So with that said, I'm happy with what I got and decided to stop manipulating with foiler spray because I don't want to take a chance on this beautiful crop. Know what I mean!
Yea I can definitely feel that man. And up to around week 3 of flower sounds even more sound! Great idea imo.
But I cant say im not interested if it would work almost up to harvest. Haha not interested enough to risk my bud but intrigued all the same
Here are my plants outside of the tent!
Towers everywhere!! Muahahaha. Yea not risking those baseball bats at all!
I know what I'm using has extreme benefits up until the last week you flush… But that being said, this knowledge is not stated for what happens indoor when you spray with humidity, maybe it's just best designed for outdoor and the right spaces… I am rocking a humidifier , 6 inch marshydro vent and two mini fans… And I'm probably good… but no reason to chance it… Because my nutes are next level and giving me amazing results from the soil!
I learned that when you spray at early veg with ionic minerals, you are able to develop more stems and shoots and bud sites !
all you need is xmas lights lol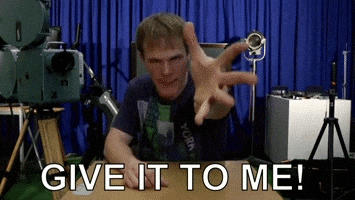 Have you heard of foop? What do you use? How much for the cost on a 5 plant autoflower grow estimate? I'm spending like 250$ for a grow session.
Alaska Fish Emulsion 5-1-1 for veg and 0-15-15 for bloom. Kinda feel my way thru mixing both to work.
BuildASoil is my go to mid/late bloom tho. They make a dry mix like the liquid emulsion. Both are kinda funky but work like a champ. Dry amendments are usually cheaper by a mile tho.
The secret to getting away from pH adjustments tho? A healthy soil. That microbe herd (Tribus, Recharge, and/or Mykos) goes a mile. Tribus being the most expensive but seriously most effective. I got Recharge first, and use it as a 'feed' to the Tribus now. Not sure if it works that way. But I like the feeling enough to have spent more on them then my nutrients the last 2 years.
So, that sounds intense. Have you ever looked into www dot foopcanna dot com ? It's all in one for veg and bloom. Fish poop , volcanic ash, minerals , fungi … Everything you said is in there , and it will not burn your plants! It's so easy to follow the schedule, smells amazing , and it's organic. You don't have to mix or figure out solutions. My money's on foop for sure.
Edited: unauthorized link. No biggie bro
I'm using 7 gallon pots and 650 watt light on a 20/4 cycle… My roots are coming out the top? Totally filled the pot. I water and feed every single day! They get 150ml of nutes In 3 gallons for the 5 seven gallon pots!
My mox is basically that. I throw in the big 6 from BAS and the micros every so often. And just mix and match. No one size fits all feels right ya know? They (plants) have diff demands for diff times. So I adjust as they ask.
Foop does have my attention tho. A few around here use it.
That sounds wicked. Fabric pots changed the game for me too. Roots everywhere.
650? What kind? Dont say diablo… haha
Mars hydro 650… It seems to be growing outdoor heartyness indoors!
Thats solid wattage! Definitely will put out some nuggetry