But hell ya seeds are easy to get here I can get them at some corner stores. Allot cheaper also. @Cannacure
Thank you @Cannacure. No other way than to be there for the ppl that were there for me.
I will always shop ILGM unless i want a strain they dont carry. Recently I was looking for Malawi. Other seed companies seemed cheaper, AT FIRST. But later u see that they charge fees for services that ILGM provides for free, or included. One place charged $9 if u want ur order replaced if it gets stopped in the mail. And none of the other companies gave a 100% germination guarentee. Why can ILGM give that guarentee? Topnotch seeds and they know it, and customers know it.
Crop king sent me garbage 2 orders in a row. I dont trust them
loyalty is great and Id live to support ILGM with seed purchases, but alas at this time the only way to do that is have a friend ( cough cough ) buy them and ship them too you. As for other seed venders, yep there are a few, depends on the plants you wish to grow? Indoor or outdoor? For me, I prefer ancient varieties, ILGM dont carry any heirloom strains to my knowledge? Mostly modern ones. Im really enjoying the Balkhi strain from the real seed company, I think it would rock an indoor grow due to its bushy growth.
Kootney seeds have some interesting outdoor?
Bc Bud Depot, True North Seeds are both in Canada, and I've ordered from both, shipped to the states. BCBD first order even got seized and they sent another. Hassle free.
Malawi I purchased from True North Seeds. @Tenga
Secondly, when ordering across the border, purchase a gift to go with the seeds. It's less likely to be inspected. Here's the cup I received with my order.

@Covertgrower, always a fountain of knowledge, thank you.
Guess someone got wrecked @Doobert
Bulldognuts, who knew you were such a groover and shaker,
shake ya moneymaker brother
I will know in a few weeks but im hoping the genetics of the seeds i already bought from the flea market down da road, and planted[they are in flower and smell amazing]. Really easy for me to get when this whole covid thing is on its way out, and like i said cheap as hell. $30 for 4 seeds of any strain they have. My issue with these seeds is the lack of info i can find on the company. It is called the "Native seed co." They have a kiosk in every fleamarket in the Toronto area and at some variety stores. Does anybody know of or heard of them? Like i said i have 3 Killer kush comin out of flower soon and they smell Good. @Covertgrower @Cannabian
Hahahaha, oh I can handle crazy!!! I'm in this one for the long haul
@Chu666cky there's so many custom breeders out there it's impossible to know them all, not saying they're not good, because you never know. If they're regular seeds, I'm willing to bet they'll grow decent.
@Covertgrower, I know it's a long shot but, know of anywhere I can get my hands on some Subcool genetics? I'm slow with world news and have only just discovered his passing, I have also wanted to grow his magic, now it's more imperative than ever…
@Doobert, this dude reminds me of you, even tho we ain't met haha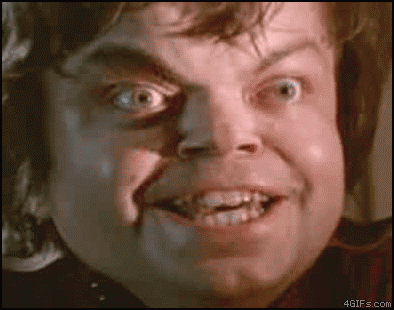 I'll do a quick search and see what I find. I'll tag you in my journal so as not to clog poor at Bulldognuts thread so much. Lol.
Or mine whatever works,
thanks appreciate it.
@Enlightened420 Seedsman still has a few of their strains available. A lot are out of stock, but you may be able to pick up some solid choices!
Just saw the rest of the post
I may be small and only 150lbs, but I'm definitely just as crazy
I was just on their site,
lots of Out of stock

I'll keep hunting tho…
Seedsman and seed cellar are the only ones that have any in stock.
Herbies has several in stock. Just checked