LOL

Otis does to. After he's in the pool I have to clear filter basket. It's funny, he wants in the pool bad, I let him in and he immediately wants to get back out. I had him on the float and he was barking at me to get him back out.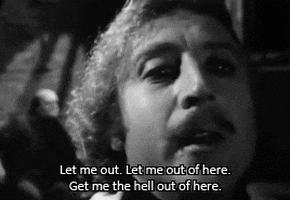 Stunner!

Maybe he just wanted a quick dip😀
Bella just discovered she likes water while we were back in MA and RI. I couldn't keep her out of the ocean and the river. She had an absolute blast. Not sure I can convince Mr Vet that she needs some pool time

She was a stray in town we adopted about 9 years ago. She finally maturing into a good girl. She was a wild one for many years

Screw the tents , build a shed or build a room…
Never have to expand again…
Well unless you really go crazy…














That's what I did. Built an 8'x10'x8' room in my basement. No more need for expanding there's always room for improvements or upgrades. It never stops. I'm hoping once I upgrade my ventilation and wiring this summer, the only thing I'll need to upgrade are my lights eventually.
And water possibly , if you go full hydro like me…
Water only grow…







No rocks , no nothing…
Water and nutrients…


Air stones and water pumps ofcourse tho…
And some neoprene collars to hold the plant's and a double scrogg table to make it so much easier for plant support…



Wish I had the room for that size. I was only able to build a 5x10 but I was able to put running water and a sink in there. Helps with my hydro.


Thank you sir. I can tell a difference every day that it is in the Grove bags… getting dank! I can't take four hits off a joint without cutting the end of it off because of resin buildup🤪
Hey man sorry for being gone so long I'll be back on at least once a week from here on out I hope. What tent are you going with? I do not recommend gorilla as mine has been replaced 2 times and still has pinholes. They told me to use black tape and fix it. They are all where the bars are so it doesn't leak in just out but the issue is still a thing. I stood inside it for half an hour no light at all and couldn't see shit but at night with lights on this is what I see.

I've been looking at one called Ultra Yield. I was interested in the AC Infinity but they don't make a 4x8. If you scroll up a few post I linked the Ultra Yield
Dang Dog! Your girls are amazing! Nice going!
@Bulldognuts I would go for whatever one had good customer service too incase you wind up with pinholes too
That ultra yield looks nice they say 24 hour response and it's 1640d so should be pretty strong. Just make sure you check it when you get it
I've been attempting to get better pics of closeups of trichomes. I think I need some photography classes and a better camara

I'm using my Samsung Galaxy S10 for pics, it does OK but a lot of the shots are out of focus. This is the best ones I've been able to get so far.
Blueberry CBD
Swimming in a sea of milk!

I see so many great trich shots on forum. I've gotten interested in trying to do some myself. The wife has a Canon Rebel camera, I'm considering trying to play around with it. It's probably to technically advanced for me, I'd probably end up throwing it against the wall to teach it a lesson.



Those are some great shots BDog and some great buds as well!