No promises my friend lmao, looks amazing man. Lot of hard work soon to be paid off
Thanks @BStarr
I say this that the havest has finished but wait.
There's more.
I just remembered the 13 clones my mate returned to me.
It's the never ending story
Cheers
MORE PLANTS!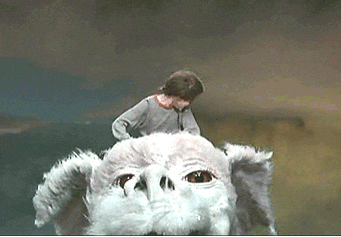 Congratulations on the success my friend! It was, and will be, an interesting journey.
Thanks @MoBilly how's everything on your part of the planet
Hot and humid. But the tomatoes are growing FINE in this weather and hot or cold it's still a hunting and fishing paradise. I've been on the lake several times in the last couple of weeks.



How about you?
Got my days off last rotation there were people off sick and because it's a 24/7 service
I ended up doing 3 nights and 3 days with no time off.
Not much time for hunting and fishing.
Been cold and wet but not many freezing days.
Enjoying sampling all the different strains I grew this year as they continue curing and maturing.
Gdp last night. That hit me pretty quick in the head and the body got pleasantly stoned soon after.
Took a bit of effort to get off the couch to keep the fire going and make dinner.
Got a window of opportunity where there was a lull in the stone experience Got up relatively the fire and cooked food ready made thank goodness.
Cheers @MoBilly
That sounds like an awesome evening to me… I think I'll go for my own version of that. I'll go with a blend of Gelato, Cherry Pie and LA Confidential. Each has a different high so blended together would equate to "stoned in every conceivable way", right?
Good night zzzzzzzzzzzzzz.

Omg you fellas! I'd love to try that, but that would be one crumb of each strain in my little pipe



I had granddaddy purple and train wreck together the other night.
Just a small amount.
Wasn't as plasted as I was on a chamber of the granddaddy purple I had last night.
That hit hard then a great body stone followed
Well yesterday I trimmed up the very last of my extended grow time of the lower buds of my gscx auto and also the same with my Afghani strain.
Didn't come to much but I bet it's strong. Had an extra month of growing time from the tops and they had a good dose of amber showing back then.
Watch this space.
Well it really is getting close to the end of an 11 month outdoor grow season from the time the first mystery seedling appeared last July mid winter.
I've been enjoying my tastings of all 11 strains grown this year 14 plants in total.
Still got 13 plants hybinating from cuttings I took and cloned them and grew them under his grow light until he gave 13 established clones back.
Some are showing sign of early flowering.
Hope they make it through winter and can set them out for next seasons grow.
Been slowly getting set up with a 12 volt timer to gas lantern them.
Maybe too slow.
Anyway that's my news.
Cheers