@Ah-hee thanks for the tag bro set to watching! Can't wait to see what you grow out. Stay lit


My friend, you know that I am always hiding, in plain sight. I will definitely, be a long for the ride


@AfgVet I grew a round of zkittezs autos last round too! The taste is real nice!! They were a light airy bud but wicked yummy! I hope they are that good this round! Good luck with your grow! Tag me if you journal about them! Stay Safe and Lit My Friend​:v:




Good to hear from you @repins12!! I know you're always out there helping too! Stay Safe and Lit My Friend





It won't be until the fall when I start one but I'll tag you for sure! Thanks for the info
I hope you're doing well fam!!! I know how it is battling anxiety and depression I've been gone for a while too. But I'm back! Thanks for the tag!
Hey @Ah-hee I hope you're doing OK hun



@Gleathers I'm glad you are back!! I hope all is well with you and your family!!
Thank you so much @BStarr I'm doing ok! I hope all is well with you and your family!
I lost most of my ladies to spider mites, the clones I bought off my buddy ended up bringing bugs into my tent. Lesson learned the hard way. Won't be buying clones or other plants off anyone ever again!
I have 5 left all outdoor currently 3 in the ground. I'll post updated pictures soon too dark out now. Stay Safe and Lit My Friends!!!





OK buddy. Glad to see you back on deck


But sorry to hear about the troubles you've had!
Everytime I hear those dreaded words I cringe and feel dirty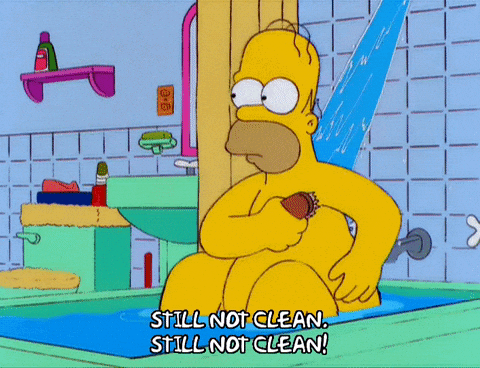 Sorry you lost your girls and it makes me sad knowing that you are struggling, we are here if you need to talk

@Enlightened420 I know it was miserable, thought I could save some but we all know spider mites spread like wildfire and I can't stand the thought of bugs in my house! Indoor grows on pause for awhile and will probably only do autos going forward indoors. Save my Photos for our brief VT summers

thank you for your kind words!! I appreciate it friend! @Travis23 takes good care of me!! I'd be lost without him and our baby girl.
This makes me happy,
focus on the positives @Ah-hee.
I recently had a bout of anxiety and depression, normally I can handle this in stride, but this round seemed to take so much more out of me,
it was utterly exhausting…
Without support from family and friends, I would still be drifting…
One of my best friends is a mental health psychiatric nurse, he helps me a lot when I'm struggling.
Never be afraid to ask for help.
Sending love and healing,
positive vibes


Update on outdoor ladies
Unknown Auto, suppose to be Zkittlezs but I doesn't look the same as the others I grew in the past. her name is Athena (named her after our dog)

Sour Diesel Photo named ACDC

Purple Kush named Marley

Last two are strain Z1 never heard of it thinking Zkittlezs hybrid possibly. If anyone has heard of it let me know!!
Meet KISS I enjoy 70's rock

And Nelly wasn't sure if she was going to bounce back or not, so she's not in the ground yet
@Zee growing any veggies this year?!? We are again! Cucumbers are going to be good again this year!

I hope all is well with everyone! Stay Safe and Lit My Friends!!!





@Enlightened420 thank you so much!! I agree it's extremely exhausting. I'm glad your on the mend from your latest round of struggles. Stay Safe and Lit My Friend!!sending positive vibes your way too!!
I'll always be there for whatever she needs!!! @Ah-hee is my rock! She has helped me get though some of the hardest points of my life. Don't know what I would do without her!!! Thank you all for looking out and checking in on her!!! Happy growing!
Great to hear from you.
Be well my friends

You know it, I'll show off some orka that's about to bloom using leftover jacks 321, runoff water. To dark to take pics now. Wife repurposed a dresser we found on the side of a road, she named it grumpy…got to love it, so it's in raised bed with a few flowers and some lavender she picked out.
Wife has green beans, cilantro, carrots, peas and cucumbers going this year. Along with a few pumpkins

whatever keeps her happy, I support! can't go wrong with any of them.
Glad to see you Ah-hee, positive vibes my friend! Those outdoor girls are looking good!
Cucumbers and bell peppers are looking great too!!
@Zee you and your wife's garden sounds wonderful you will have to post pictures of grumpy too!! Glad all is well with you and the family! Stay Safe and Lit My Friend!!!